Why B Corp?
We're always thinking about how we can improve things here at MadeCurious and something we keep coming back to is our impact on our community and environment. As a company that actively seeks out work with the purpose to create a positive impact on Aotearoa, aligning our values with our actions is quite a big deal for us. By aiming for B Corp certification, we can act on our values and create that positive impact within our community, wider society, and on the planet.
Starting Our B Corp Journey
As 2023 kicked off we set ourselves the goal of better aligning our spending and consumption habits with our environmental impact, and this is how we found ourselves researching the B Corp certification. To help ease us into the process, we've riffed off the framework we ran with to achieve the ISO27001 certification - reviewing, aligning and improving our processes ahead of starting the formal certification.
From the get-go we knew this wouldn't be easy, quick or low-effort. B Corp measures a company's impact across five key areas - workers, customers, governance, environment and community, and to become B Corp certified, you must score at least 80 points across these key areas through the B Impact Assessment (BIA). The BIA involves answering questions about your company's practices and outputs across the five areas and the score is based on how well each question is answered. Questions are either based on day-to-day operations or Impact Business Models, which assesses how much extra effort a business is putting into making a positive impact. It's a fair bit to take in and then implement.
This year we want to deeply understand the certification process and requirements to then be able to align our decisions and actions with the B Corp framework and prioritise the actions we need to take. We started off our journey with a lot of reading about what the process involves on the B Corp website. This led us through a spiderweb of curiosity-led research - watching videos and listening to podcasts about other businesses journeys (found on the B Corp website and web searches), attending webinars run by external organisations and companies like the Sustainability Network where they share information on what's required to achieve B Corp, and following B Corp thought leaders, consultants and employees on LinkedIn for tips and links to further reading.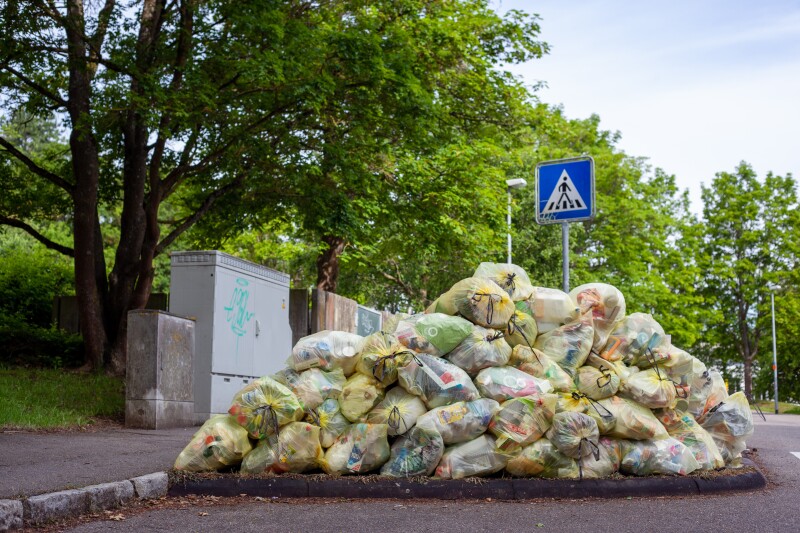 The B Impact Assessment
All this has helped answer questions, like where to start and what to do next, it's clarified the process on what to do and how to do it, and it's introduced new ideas and changes we want to make as a company. This is also how we came across the aforementioned B Impact Assessment.
We needed a baseline to figure out where MadeCurious stood with our current processes and policies regarding workers, customers, governance, environment and community against the B Corp requirements, so we completed the BIA. This was a key point in our journey so far.
From this, we've taken our usual way of tackling big projects and applied it to our B Corp journey. We've taken our time to understand the requirements and overall scope, done a deep dive into the unique context to confirm any questions and concerns, tested out our assumptions by mapping the B Corp requirements to our current state and we've created a backlog to help us understand the effort involved and prioritise our next steps.
What Else We're Doing Towards Sustainability
Along with the big hefty stuff above, there's also been a bunch of smaller, everyday sustainability-focused things we've been able to implement:
Establishing a sustainability committee to implement new ideas, stay on top of new research and initiatives, drive change and to act as the gatekeepers for the B Corp process

Sourcing environmentally friendly bathroom and kitchen products, including our toilet paper and cleaning supplies

Reducing our dairy consumption by stocking plant-based milk

Switching cleaning companies to one with a similar ethos that uses only sustainably sourced products

Ensuring our electricity company sources from renewable energy

Reducing waste by encouraging more ways to recycle - we've got recycling bins for cardboard, glass and plastic, soft plastic and tetra pak

Composting food waste

Collecting coffee grounds for the team to use in their gardens

Choosing suppliers that support social and environmental change
Our 12 Month Plan
Our plan for the next 12 months is to tick away at our to-do list, creating/changing guidelines and policies, keep researching best practice, and continue to make the smaller changes too. We're also keeping an eye on any learning and networking opportunities that pop up to ensure we stay up to date with any changes and new ways to do things, as well as meet others that are on a similar journey.
And for you, the reader, shout out if you've got any questions or ideas you'd like to share - I'm always keen for a chat!